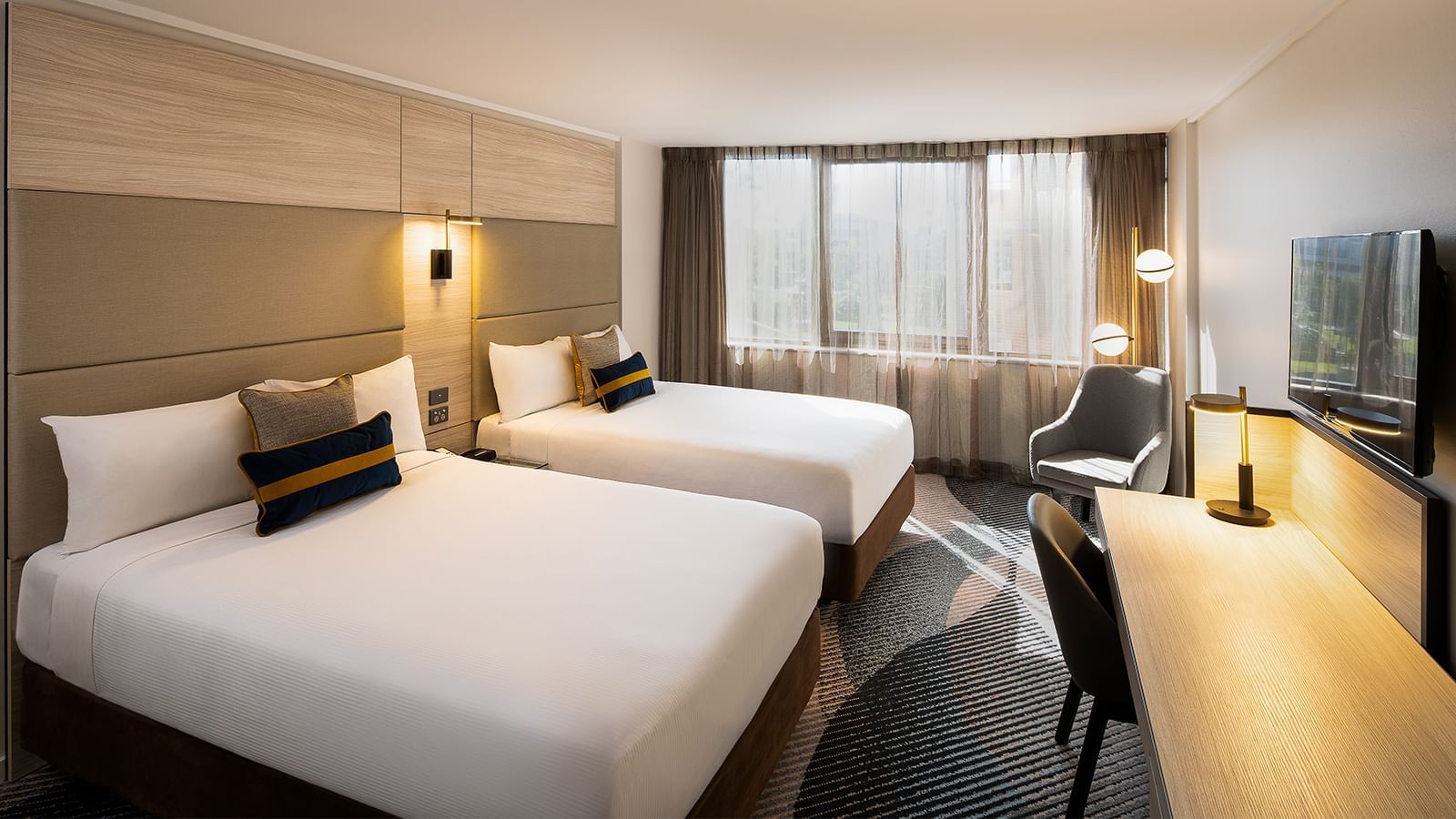 STYLISH, MODERN ACCOMMODATION IN PARRAMATTA NSW
EXPERIENCE OUR NEWLY TRANSFORMED ROOMS
Whether you are travelling to Parramatta for business, a family vacation or to watch a game at Commbank Stadium Parramatta; you will experience the comforts of home along with outstanding service and quality amenities.
Stay in one of the hotel's 194 newly refurbished, 100% non-smoking rooms designed to be your home away from home. All rooms blend chic, urban style with plush textures and soothing colours to create a sense of restfulness and calm. Expansive windows flood each space with natural light. In-room comforts include crisp bed linens, soft spreads and well light desks favoured by business travellers.
Unwind, sip a cup of freshly brewed tea, catch up on work or enjoy a refreshing in-room yoga session. Though you're in the heart of Parramatta, the city's bustle and distractions will seem like a distant memory.